A large structured vase arrangement brimming with fresh, premium blooms, arranged in a peach fluted vase. Evokes the memory of a sunny meadow in summer.
Choose between:
Designer's choice >> Leave it to us to design a beautiful bouquet for you.
Soft >> Soft, muted shades such as white, cream, blush, pale pink, and lavender. 
Bold >> Rich, vibrant shades such as red, yellow, purple, orange, and pink.
Pop of colour >> A vivid pop of colour amid subtle, understated blooms.
Regular price
$225.00 CAD
Regular price
Sale price
$225.00 CAD
Unit price
per
SALE
sold out
Share
View full details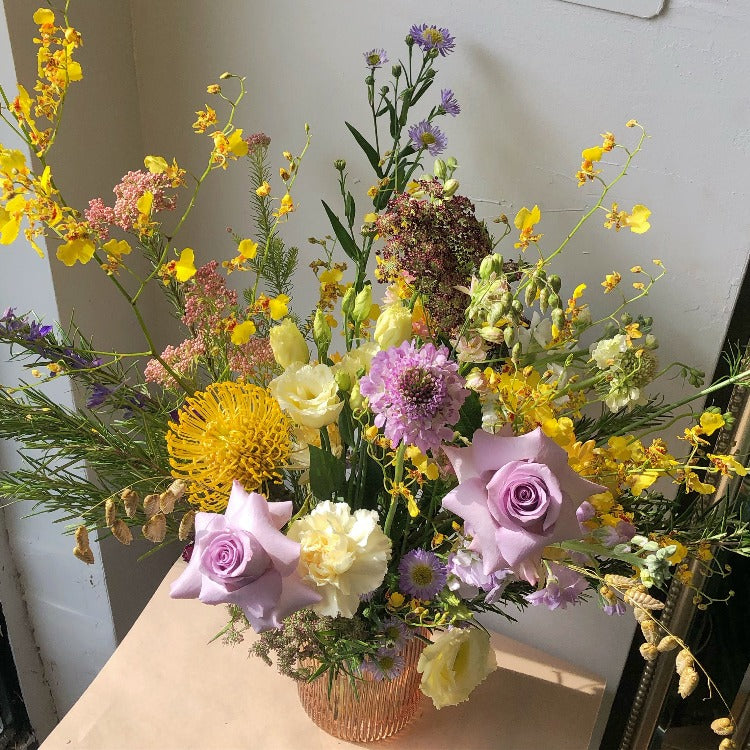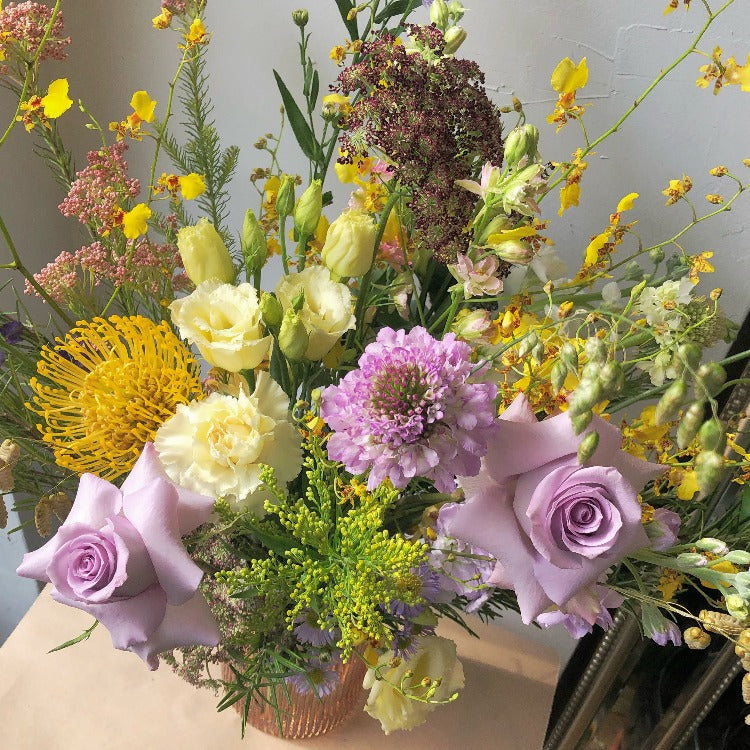 As we use the season's best and freshest blooms, our flower selection differs each day and your bouquet/arrangement will likely look quite different from sample photos. Each bouquet/arrangement is unique as they are custom designed according to your desired colour palette, using the freshest blooms we have in the shop. If there are any flowers or colours you'd like us to avoid, please add a note in your cart before you check out.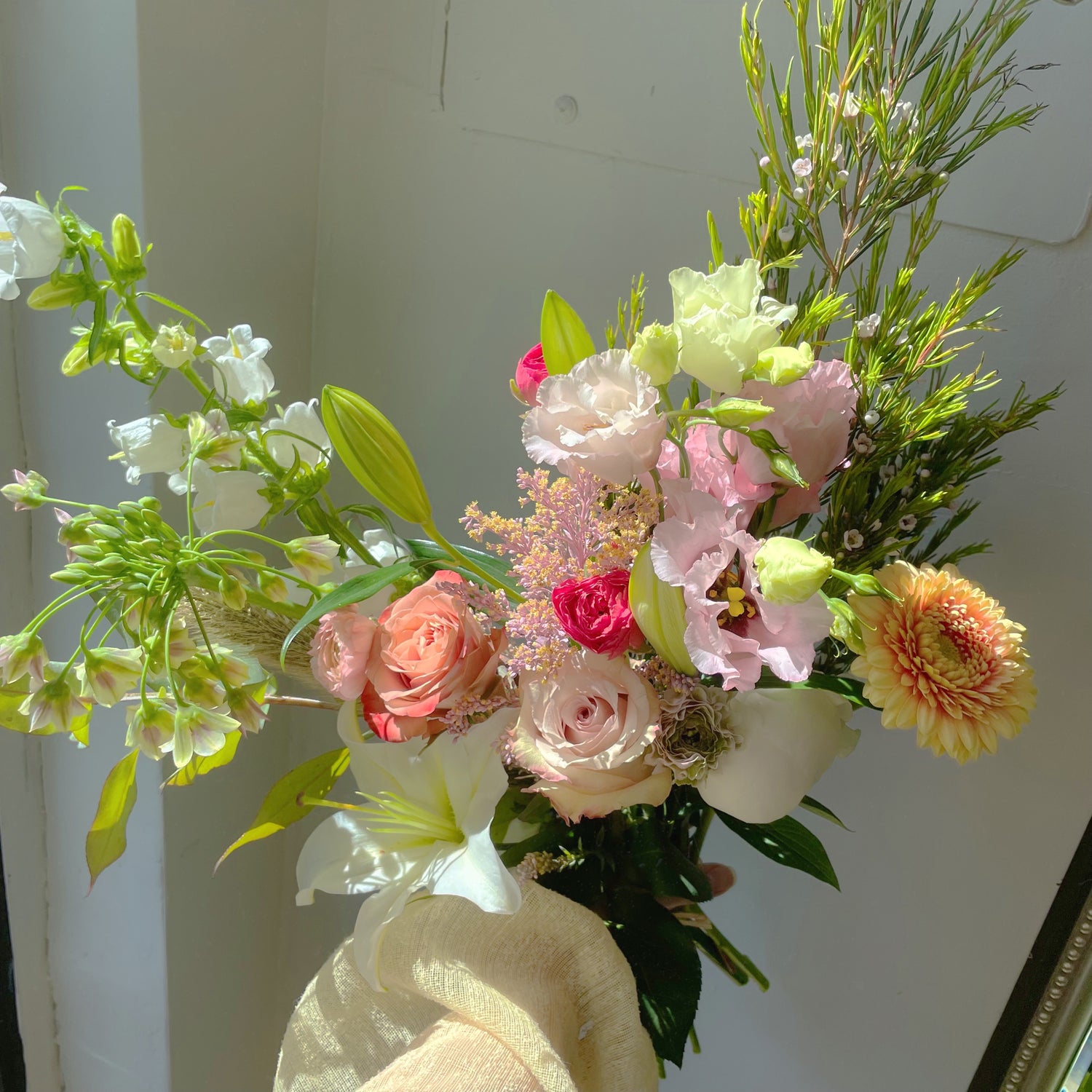 Fresh flowers are for anyone, any day.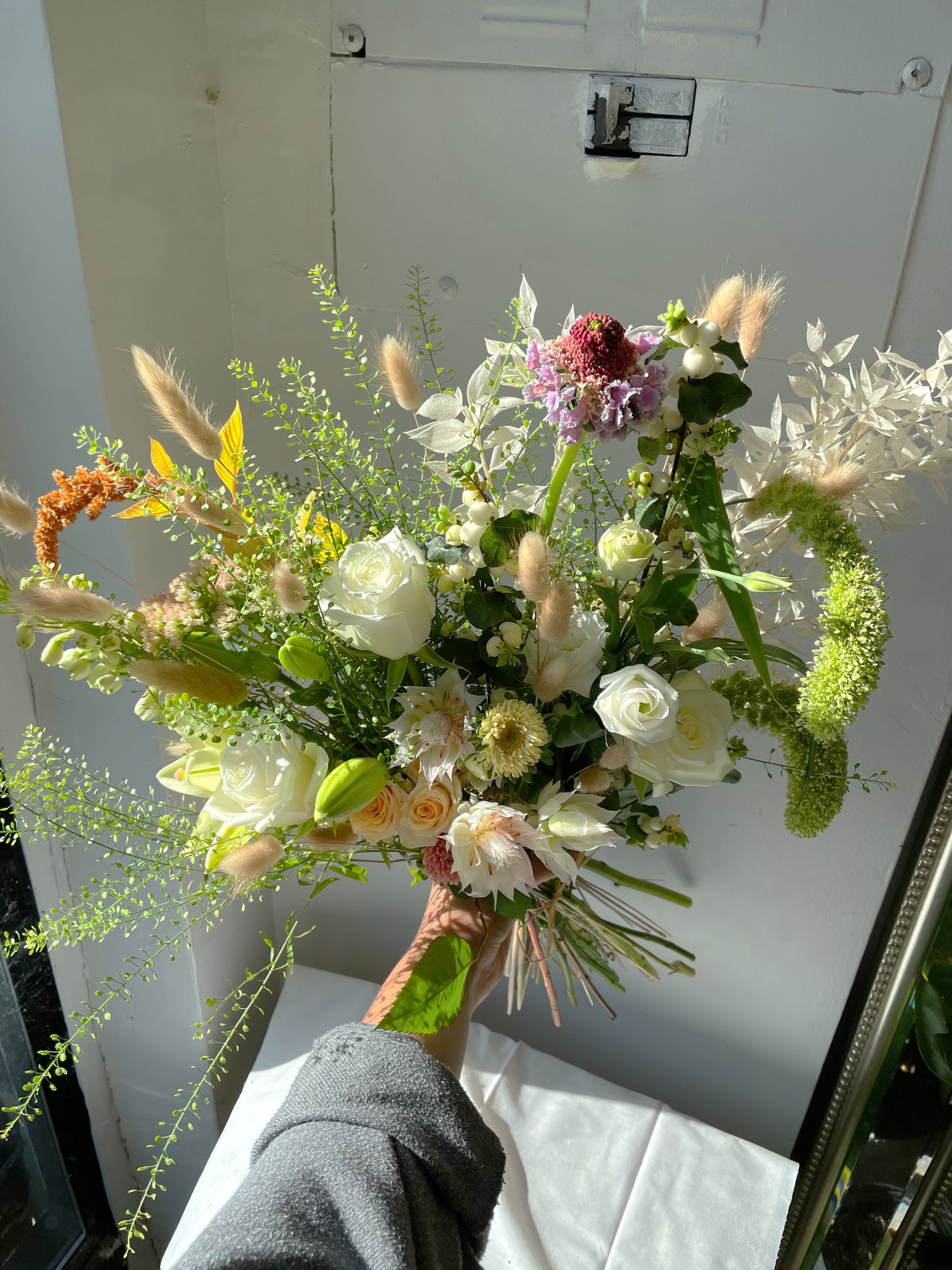 Each bouquet and arrangement is original - no two are the same. Designed with love and care.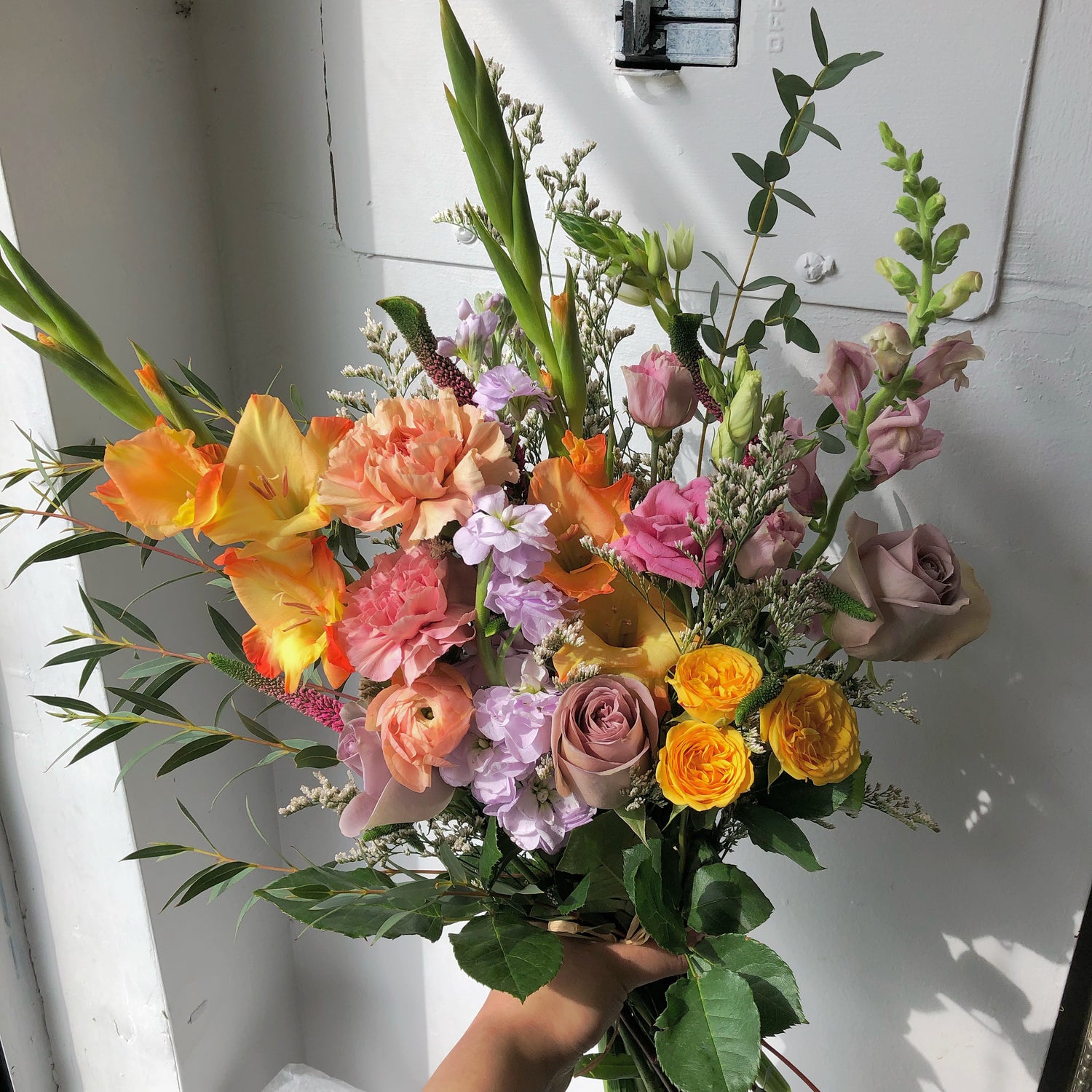 Flowers are the best treat for someone you love (including yourself!).